A cogwheel, often known as gear, is a revolving machine with cut teeth. A cogwheel has teeth placed into it that connect to another toothed part to transfer torque. Geared devices have the capacity to adjust the power source's speed, direction, and torque.
Gear Manufacturer In Gujarat
Rajendra Pulley is one of the recognized Gear Manufacturer in Gujarat with the best quality Gear for the Engineering Industry. We provide premium quality Gear, Industrial Gear, Helical Gear Boxes, Double Helical Gear, Bevel Gear, Oil Plant Gear, Spur Gear, Worm Wheel Gear, and Spiral Bevel Gear Manufacturing in Ahmedabad, India offering at reasonable prices. The wheels in a crossing, belt pulley system are equivalent to the gears in a transmission. The fundamental advantage of gears is that their teeth retain the grip and minimize slippage concerns. Mechanical advantage is formed when two gears mesh and one of them is larger in size than the other. This occurs due to the rotational speed and torque of two different dimensional gears in operation. Gear Manufacturers in Gujarat use cutting-edge technology to create high-quality gears that are compatible with the latest machinery in a variety of industries. The production method is specifically designed to deliver compatible items that can adapt to shifting trends and requirements.
Customized gears can also be made to meet specific client requirements, such as textiles, slotting machinery, paper box machinery, pipe bend machinery, and so on. Here are the specifics on the primary equipment, as well as how the gears can be customized to meet the needs.
Rajendra Pulley is one of Ahmedabad's most well-known gear manufacturers. We sell high-quality industrial gears that are used in a variety of production processes. You can also buy bulk amounts of gear at very low prices.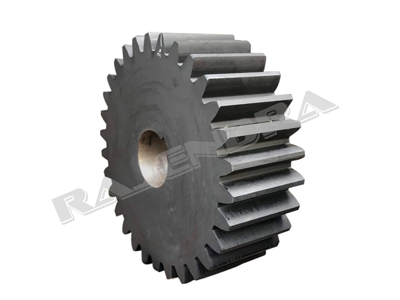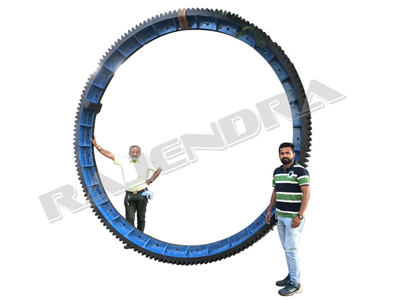 Specification Of Industrial Gears: